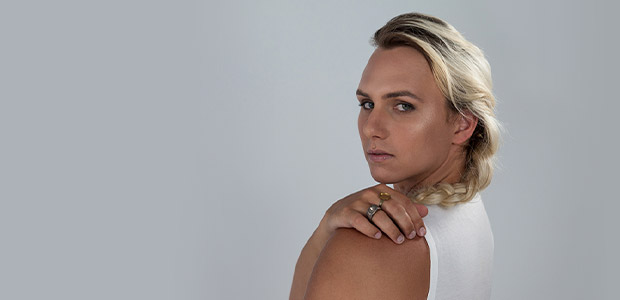 Blepharoplasty & Canthopexy
FFS Blepharoplasty & Canthopexy/Canthoplasty in Atlanta, GA
The aesthetics of the eyes come in a variety of different shapes, sizes, and colors. From round, to oval, almond, cat, fox, and a myriad of other options. With the popularity of a certain eye shape growing due to celebrities and influences, aesthetically altering the appearance of the eyes whether with makeup or surgery, is only growing in popularity by the day.
Surgical options to achieve the colloquially termed "designer eyes" include the procedures blepharoplasty (also referred to as eyelid surgery) and canthopexy. These two methods of surgical eye enhancement techniques have been long used to treat and correct signs of again, but younger patients, especially those on their transformation journey from male to female, are now turning to these procedures on a quest for a more pronounced, feminine eye shape.
At Radiance Surgery and Aesthetic Medicine, dual board-certified facial plastic surgeon Dr. C. Carson Huynh uses both FFS blepharoplasty and canthopexy to help his patient achieve the perfect eyes shape for their goal aesthetic and to accurately express who they are to the world.
To learn more about FFS blepharoplasty and canthopexy and how they might benefit you, contact Radiance Surgery & Aesthetic Medicine to schedule your personalized consultation with Dr. Huynh. We proudly serve our community in Atlanta and also neighboring communities in Sandy Springs, Buckhead, Dunwoody, Alpharetta, Kennesaw, Roswell, Johns Creek, Duluth, Lawrenceville, Suwanee, Marietta, and Brookhaven, and Cumming Georgia.
What Is FFS Blepharoplasty?
A blepharoplasty, or eyelid lift, is best known for its ability to address signs of premature aging, such as dark circles under the eyes, sagging upper or lower eyelids, fine lines, and wrinkles. These aging eye conditions can add years to your appearance and even impair your vision. More than just wanting a more youthful look, we find that patients are searching for a more rested or happy look, which an eyelid lift can accomplish well. 
In addition to being a fantastic rejuvenation procedure for the eyes, it is also a common procedure to add to an FFS surgery. A blepharoplasty cannot only take years off of the appearance of the eye, but it can also feminize the appearance of the eyes as well. For those undergoing their transformation journey, a blepharoplasty lifts and shapes the eyes to make them more almond shaped or round for a gorgeous, feminine appearance.
What Is Canthopexy and Canthoplasty?
A canthopexy is another surgical procedure that addresses the outer corner of the eyes, also known as the lateral canthus, where the upper and lower eyelids meet. A canthopexy procedure involves sutures that are used to stabilize and reinforce the lateral canthal tendon without altering the horizontal length of the eyelid or position of the canthus. Instead, it improves tone and helps relieve the look of sunken eyes. A canthopexy can also be used to further refine the results of a blepharoplasty to help preserve the shape of the lower lid, not necessarily to change it. Sometimes, if the lower lid is not supported after a lower lid blepharoplasty, it can get pulled down. A canthopexy keeps the eyelids in place beautifully.  Canthoplasty is a procedure where the lateral canthus attachment is released and repositioned in a higher position to reshape the outer corner of the eye.  This procedure can improve both function and cosmetic appearance of the eyelids. 
Why Choose Dr. C. Carson Huynh?
Being one of a handful of specialists in the world formally trained in both Maxillofacial Surgery and Facial Aesthetics Plastic Surgery, Dr. Huynh has extensive training in the facial rejuvenation procedure. More than that, he has a special interest in FFS procedures where he can fully apply his wide breadth of surgical skills and expertise. Surgery around the eyes and FFS demand a highly specialized skill set where the surgeon must have experience working with both soft and hard tissue on the face. Dr. Huynh finds it extremely rewarding to utilize his skillset in servicing and making a difference in the transgender community.
Every person wants to look in the mirror and see that the person looking back at them is their true self: stunning, healthy, and whole. Radiance is the key to showing the world how you see yourself.
At Radiance, Dr. Huynh and Dr. Hamamdjian will support you every step of the way, helping you achieve the most from your radiant transformation. That means faster healing from surgeries and better outcomes.
Beyond Confidence – Empowering people to reach their truest, highest level of self-expression so they can be successful in life.
What To Expect From A FFS Blepharoplasty and Canthopexy/Canthoplasty
Before your surgery, Dr. Huynh will use digital photo and computer imaging software to help create a representation of your desired eye look. Most often, eyelid surgery is performed under local anesthesia along with light to moderate intravenous desertion anesthesia in the office or outpatient facility. After anesthesia is administered, Dr. Huynh and his staff of skilled technicians will correct your particular eyelid problem through a variety of techniques, such as the reposition of fat deposits, removal of sagging skin, and tightening of the muscles around the eyes. This is all done through a precise incision designed to minimize scarring. Through Dr. Huynh's specialized method of anchor blepharoplasty for upper eyelid surgery, you will experience a precise fold that lends itself to more natural-looking eyelids
What Are the Benefits of a Blepharoplasty and Canthopexy/Canthoplasty?
A blepharoplasty procedure offers the following benefits:
Produces refreshed-looking eyes

Eliminates excess eyelid skin and under eye bags

Creates a well-defined eyelid contour
A canthopexy or canthoplasty procedure offers the following benefits:
Provides for a more attractive positive canthal angle tilt

Supports for sagging lower lid tissues

Lifts the lower lid tissues for youthful, rested eye shape

Prevents lower lid looseness
Candidates For FFS Blepharoplasty and Canthopexy/Canthoplasty?
People wanting to pursue an eyelid surgery find that they often look older or more tired than they feel. This is in large part due to a loss of skin elasticity in the lower eyelids or upper eyelids, which leads to sagging. For some people, their pursuit of eyelid surgery is due to their eyes not expressing their individual aesthetic, meaning they would like their eyes to appear more feminine.
Ideal candidates for eyelid surgery in Atlanta, GA include people who want to address common signs of aging around the eyes and create a more feminine aesthetic by changing the shape of their eyes. To determine if you're a healthy candidate for eyelid surgery, during your consultation, Dr. Huynh will ask you questions about your overall health, any medical issues you might have or had in the past, and any medication that you're currently on. Dr. Huynh also asks that his patients be non-smokers or to stop smoking for at least 3 weeks before their procedure and for 6 weeks after their procedure as smoking can cause serious complications and impair the results of your eyelid surgery.
Schedule Your Atlanta Blepharoplasty and Canthopexy/Canthoplasty Consultation Today
Contact Radiance Surgery and Aesthetic Medicine to schedule a consultation with Dr. Huynh. He will examine your eyes carefully, analyzing their shape and quality of your skin. He'll closely consider the harmony of your facial features, ask questions to understand your goals, and provide his expert recommendations on the best ways to achieve your aesthetic results. If you're ready to partner with one of the best facial plastic surgeons in Atlanta, we invite you to call (678) 412-0311 or reach us online today!