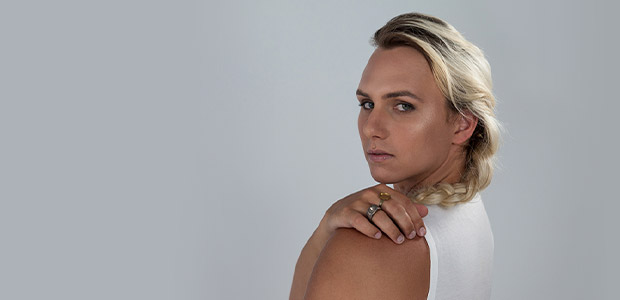 Chin | Cheek Augmentation
FFS Chin | Cheek Implants in Atlanta, GA
Improving facial harmony and helping patients feel more comfortable, confident, and at-home in their own skin are some of the ultimate goals of Dr. Carson Huynh at Radiance Surgery & Aesthetic Medicine.
For some patients seeking Feminizing Facial Surgery, or FFS, an augmentation of the cheek, chin, or both can cause an amazing boost in their self-confidence by balancing the proportions of their facial features and refining their appearance.
Dr. C. Carson Huynh is an experienced, prestigious, and nationally recognized expert in facial plastic surgery. With over 20 years of surgical experience, Dr. Huynh is part of a limited group of dual board-certified facial plastic surgeons in Atlanta. As a specialist in the art of facial plastic surgery, his advanced techniques and years of experience will help you achieve the most radiant transformation and faster healing time from surgeries.
To learn more about FFS chin and cheek implants and how it might benefit you, contact Radiance Surgery & Aesthetic Medicine to schedule your personalized consultation with Dr. Huynh. We proudly serve our community in Atlanta and the neighboring communities of Sandy Springs, Buckhead, Dunwoody, Alpharetta, Kennesaw, Roswell, Johns Creek, Duluth, Lawrenceville, Suwanee, Marietta, Brookhaven, and Cumming, Georgia.
What Is FFS Chin and Cheek Augmentation?
Chin and cheek augmentation, sometimes referred to as facial implant surgery, uses implants to balance facial proportions, enhance facial contours, or to feminize facial features for those who may lack feminine features due to the gender they were born into, genetics, or inherited traits. It is a complex procedure that involves a lot of finesse on the surgeons' part as the right size, shape, and placement of the implants will highly determine the results. 
What Are the Benefits of FFS Chin | Cheek Augmentation?
When you look at your profile and see that your chin is receding or your cheeks lack definition, it may cause you to feel insecure in different avenues of your life. A chin and cheek augmentation could be a solution that you've been dreaming about. Your face is the first thing people notice, and it creates a lasting impression. If you're not confident in your appearance, it can affect the way that you present yourself.
Some of the benefits of this procedure include:
 Softer chin appearance

More attractive jaw shape

Enhances chin shape

Attractive, feminine profile appearance

Minimization of a double chin

Balance between other features like the nose and chin for more facial harmony

Reduce or eliminating chin dimple
What to Expect from FFS Chin | Cheek Augmentation with Dr. Huynh
With a chin augmentation, Dr. Huynh starts by making a small incision in the naturally occurring line underneath the chin. The skin is pulled outward so that Dr. Huynh can strategically place the implant. Chin implants are available in a variety of different sizes and shapes that are customized specifically for each patient during the consultation process. The chin implants are made of a safe, pliable material to fit the patient's facial structure and Dr. Huynh's objective. Visible scarring is minimal as Dr. Huynh makes the incision inside the mouth. After the implant has been placed and fixated to the bone, Dr. Huynh will use fine sutures to close the incision. With the incision inside of the mouth, there will be no visible scarring.
During a cheek augmentation, Dr. Huynh will make a small incision inside the mouth. Next, he will position the cheek implant in a small pocket under the skin. Once the implants are in a position, they are fixated to the bone using tiny titanium screws to prevent shifting.  The incision will be closed with sutures, and you'll be sent for recovery. A cheek augmentation leaves no scars as the incisions are made on the inside of the mouth.
FFS Chin | Cheek Augmentation Recovery
Immediately after your surgery, Dr. Huynh will monitor your discomfort and assist in any way that he can. Chewing will be difficult for a few days after your procedure; limit your diet to mostly liquid and soft foods so that you don't disturb or damage the sutures. Most patients feel a stretched, tight sensation after their chin or cheek augmentation, but this usually subsides within a week.
After about six weeks, most swelling should be gone, and you will be able to see your results. The surgeon may recommend avoiding rigorous activities for the first few weeks after surgery to ensure no physical harm is done to the implants while they're still healing in their permanent place. Normal activities are usually approved after two weeks.
Facial Feminization Surgery, or FFS, involves a comprehensive set of procedures to make a patient's face appear more feminine. Transgender women may choose FFS surgery as a part of their male-to-female transformation journey. FFS can include hairline lowering, jaw reduction, rhinoplasty (nose surgery), eyelid surgery, face or neck lift, and other facial changes including lip augmentation, Botox, and dermal fillers. FFS might involve one surgery or a series of procedures to achieve each patient's individual aesthetic goals. 
As an immigrant from Vietnam, Dr. Huynh developed a deep sympathy and desire to help people who were born with an aesthetic or into a position that they had no choice in. It's for that reason that FFS is not only something he specializes in, but he takes great care and attention to detail when it comes to his patients on this particular journey in their lives. During your consultation, don't hesitate to discuss with Dr. Huynh the areas of your face that you'd like to alter to fit your true identity.
Schedule Your FFS Chin | Cheek Augmentation Consultation Today
Contact Radiance Surgery & Aesthetic Medicine to schedule a consultation with Dr. Huynh. He will examine the shape and structure of your cheeks and chin as well as the quality of your skin. He'll closely consider the harmony of your facial features, ask questions to understand your goals, and provide his expert recommendations on the best ways to achieve your aesthetic results. If you're ready to partner with one of the best FFS chin and cheek plastic surgeons in Atlanta, we invite you to call (678) 412-0311 or reach us online today!