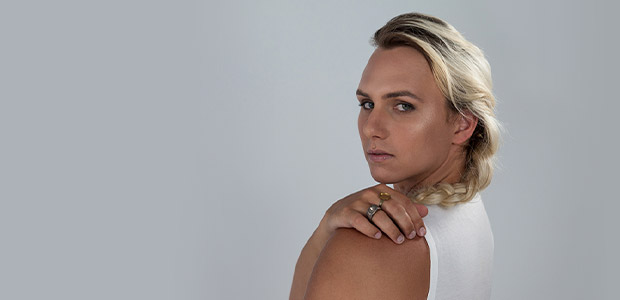 FFS Lip Lift | Lip Augmentation
FFS Lip Lift | Lip Augmentation in Atlanta, GA
The lips are one of the most prominent areas of the face and a primary way we show a wide range of emotions during interpersonal communications and intimate human connections
As such, the mouth and the surrounding areas provide major opportunities for individuals looking to rejuvenate and feminize their appearance. At Radiance Surgery & Aesthetic Medicine, we offer two ways to feminize or rejuvenate your pout: the surgical lip rejuvenation procedure lip lift and lip augmentation using the patient's own tissue or soft silastic lip implants.  Non-invasive, non-surgical lip fillers is another option for lip augmentation.
Dr. C. Carson Huynh is the experienced, prestigious, and nationally recognized founder of Radiance Surgery & Aesthetic Medicine. With a humble immigrant backstory traveling from rural Vietnam to the Southern state of Georgia, Dr. Huynh developed a passion at a very young age for helping people feel and look their best. With over twenty years of surgical experience, numerous awards, and an extensive education, he has developed techniques for FFS surgeries to help the unique needs of his patients.
To learn more about Facial Feminizing Lip Lift or lip augmentation and how they might benefit you, contact Radiance Surgery & Aesthetic Medicine to schedule your personalized consultation with Dr. Huynh. We proudly serve our community in Atlanta and the neighboring communities of Sandy Springs, Buckhead, Dunwoody, Alpharetta, Kennesaw, Roswell, Johns Creek, Duluth, Lawrenceville, Suwanee, Marietta, Brookhaven, and Cumming, Georgia.
What Is Facial Feminizing Lip Augmentation?
A lip augmentation, or lip enhancement, adds volume, structure, and shape to otherwise flat, thin lips. It's a procedure that has grown exponentially in popularity among people all over the world and is heavily influenced by celebrities and influencers alike. A lip augmentation can be done in a few different ways: lip lift or lip augmentation with tissue graft, implants, or injectable lip fillers containing hyaluronic acid. These treatments can be tailored to each patient's individual goals to create fuller lips and a more defined smile.
Options for Feminizing Lip Augmentation
A lip lift is a medical cosmetic procedure that changes the physical appearance of the lips. The procedure involves an incision carefully placed following the skin crease under the nose. Depending on how much skin there is between the nose and the upper lip vermillion border, a section of skin is removed and the skin edge is brought up, increasing the coverage of the vermillion border—the outline between our soft, pink lips and the harder skin beneath the nose. By extending the vermillion border, the lips increase in size, shape, and position for a more aesthetically pleasing, feminine, and youthful appearance.
A small thin lip can be enhanced and volumized by a lip augmentation procedure using one's own tissue graft or a soft silastic lip implant.  Tissue graft can be obtained from the dermis of the skin wedge removed during a lip lift procedure or the SMAS tissue during a facelift procedure.  These tissues are excellent grafts for lip augmentation and will look and feel most natural.  Alternatively, soft silastic lip implants can also be used for augmentation without the need for harvesting of tissue grafts when other procedures are not part of the surgical plan.
Lip augmentation with dermal fillers involves a series of injections using a hyaluronic acid-based filler that will slightly enlarge the lips to your desired size. Unlike a lip lift, which is surgical and will involve a downtime for recovery, lip fillers are non-surgical and require no downtime. However, they are not a permanent solution to thinning lips and will need to be touched-up every six to eight months, depending on how fast your body metabolizes the fillers.
Facial Feminizing Lip Procedures Benefits
There are several advantages to a lip lift or lip augmentation procedure. Not only will it add a more feminine look to your overall appearance, but it also adds definition, shape, and an allure to your look that wasn't there before. Whether you were born with naturally thin lips, or your lips are thinning with age, a lip lift and lip augmentation can offer amazing results. Lip lift and lip augmentation benefits include:
Visible teeth

Enhanced lip color

Raised corners of the mouth

Minimal or no scarring
Surgical and non-surgical options

Poutier appearance with a shortened upper lip

Rejuvenated lip shape and appearance

Natural-looking results
Every person wants to look in the mirror and see that the person looking back at them is their true self: stunning, healthy, and whole. Radiance is the key to showing the world how you see yourself.
At Radiance, Dr. Huynh and Dr. Hamamdjian will support you every step of the way, helping you achieve the most from your radiant transformation. That means faster healing from surgeries and better outcomes.
Beyond Confidence – Empowering people to reach their truest, highest level of self-expression so they can be successful in life.
What to Expect from Facial Feminizing Lip Lift Procedure
Surgeons have developed several techniques over the years to increase the volume of the lips. Original methods involved removing a small strip of skin just above the lip, where the skin meets the vermillion border. This technique was able to address the central part of the lip or the Cupid's bow and lift the corners of the mouth, depending on which areas needed more lifting.
Now, surgeons have developed more advanced techniques that involve the incision being placed just underneath the nose, allowing for less visible scarring. They remove a small strip of skin, then close it with medical sutures. The altered upper lip technique includes a more stable suspension of the lip to create long-lasting, natural results. Dr. Huynh excises a small portion of skin beneath the nose and closes the incision with tiny sutures to create microscopic scarring and most pleasing results. He then covers the surgical site in antibiotic ointment to keep it clean. You'll need to return within a week to ten days to have your sutures removed.
A lip lift can be a straightforward, standalone procedure, or it can be combined with other FFS procedures for a total feminization of the face including rhinoplasty, blepharoplasty, and v-line jaw surgery.
What to Expect from Facial Feminizing Lip Augmentation with Dermal Fillers?
Lip filler treatment is simple and painless. You'll be brought into a comfortable room where you will have a chance to speak with Dr. Huynh about the results you desire from lip fillers. Once you've settled on the measure of lip fillers necessary to reach your results, Dr. Huynh will begin by first numbing your lips. 
A small needle is used at specific locations around the circumference of your lips to inject the filler solution. Small amounts of the filler are slowly injected beneath the skin until your results are achieved. Your lips will be slightly red and swollen for the first few hours, but these symptoms should resolve after 24 to 28 hours. There may be some bruising around the injection sites that can be easily concealed with cosmetics until they resolve.
Although the results are temporary, they can last up to a year, depending on the type of filler used and how your body metabolizes the solution. Maintenance appointments will ensure that your results are long-lasting.
What to Expect from Feminizing Lip Lift Recovery
There may be some swelling, tightness, and discomfort after a surgical lip lift. There will be compression bandages over the area for a few days to help with swelling. Other things you can expect from a lip lift recovery include:
Swelling with minimal bruising and discomfort

Cool compresses and pain medication

Final results take several months

Dr. Huynh will prescribe you medications for discomfort and to prevent infection
Light exercise and activities for the first few weeks after your procedure

No smoking or drinking for two months before and after your treatment

No makeup or cosmetics around or near the incision site until fully healed
A non-surgical lip lift requires no recovery or downtime. You may experience some swelling after your injection, but you are free to return to most normal activities once you leave our office.
Schedule Your Facial Feminizing Lip Augmentation Consultation
Contact Radiance Surgery & Aesthetic Medicine to schedule a consultation with Dr. Huynh. He will personally examine all your facial characteristics, including your chin, cheeks, nose, and eyes to create perfect harmony among them with a lip augmentation.
If you're ready to partner with Atlanta's best facial plastic surgeon, we invite you to call (678) 412-0311 or reach us online today!
FFS Lip Augmentation FAQS